Meet my friend dak-galbi
닭갈비 / dak-galbi (stir-fried chicken with hot sauce and veggies)

This is definitely one of my all-time favourite Korean dishes. Basically we've got diced chicken, hot sauce, and some veggies. Most places around Korea also have additional toppings you can add like cheese, rice pasta, and noodles.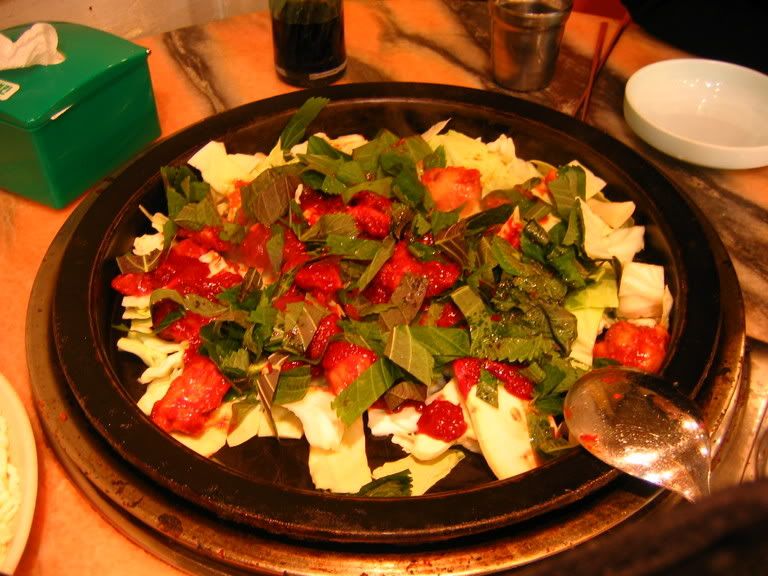 At a lot of 닭갈비 / dak-galbi restaurants the waiters/waitresses will constantly come back and stir the food for you. But my girlfriend and I usually take-over and do it ourselves. Now that I think of it, my girlfriend is the one that does...she doesn't let me near the spatula.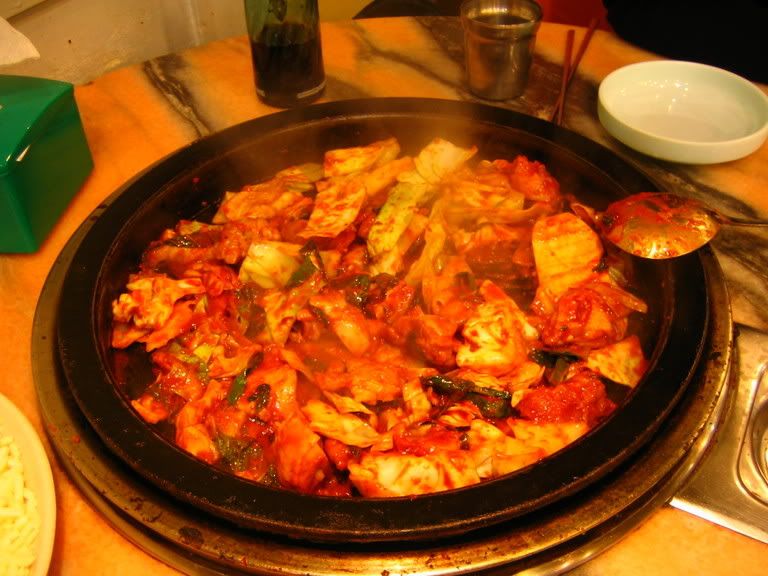 Mmm. Stirred up a little and starting to smoke and sizzle. The smell is friggin' awesome by this point.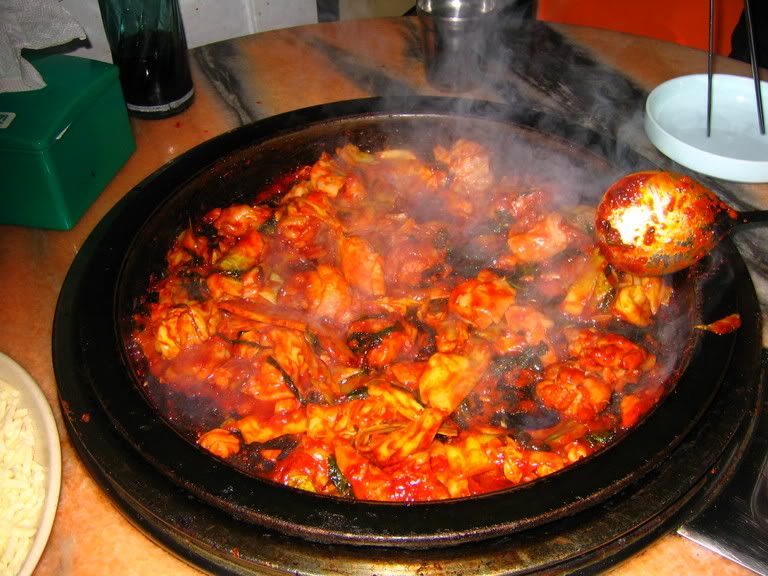 Looks good enough to eat now eh? It is. But we should add one more thing...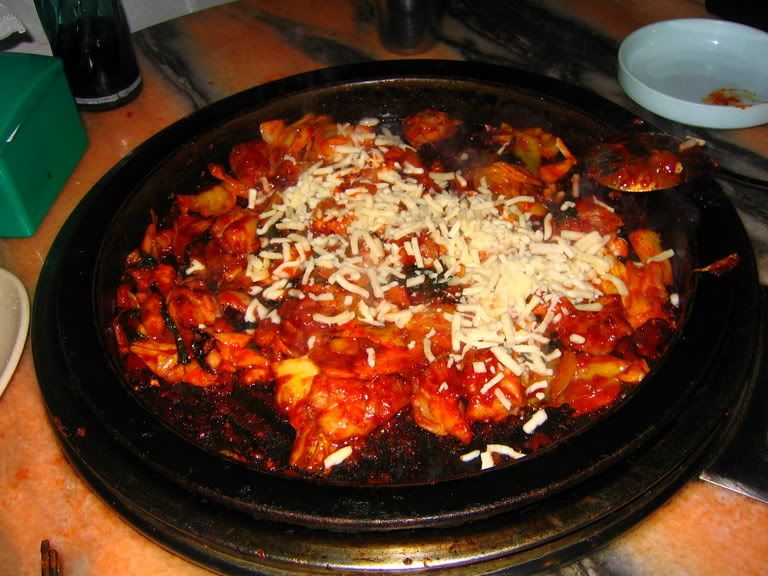 Cheese. The taste level just went up exponentially. Gotta love cheese.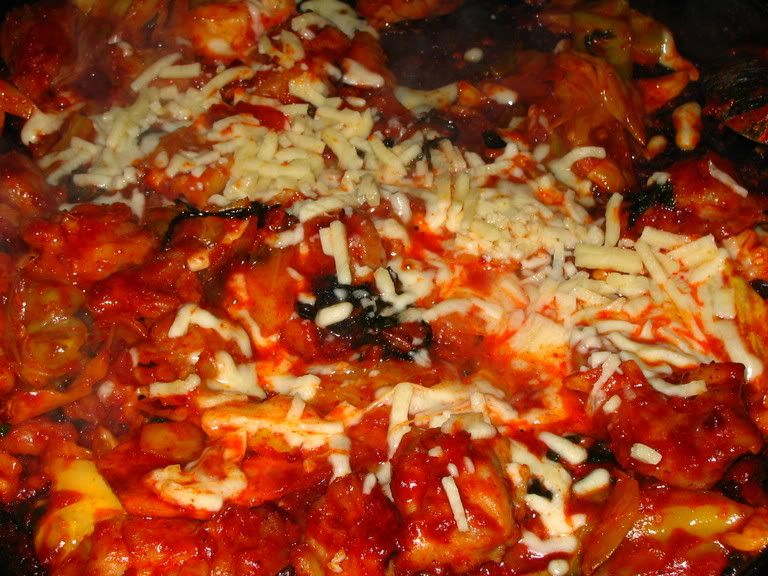 I love the taste of the chicken, hot sauce, veggies and cheese. I'd say this is one of the more foreigner friendly dishes in Korea. Similar to a chicken cheese stir-fry you can make at home.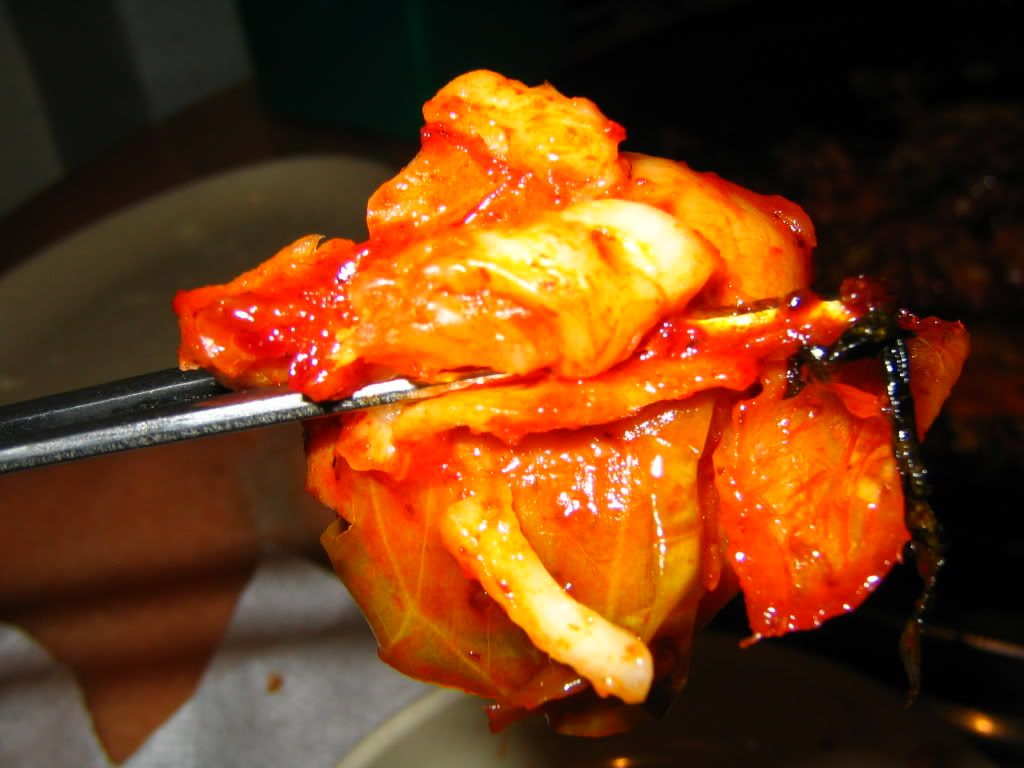 This is the money shot. Hot, spicy cheesy. We are still talking about food right?